JUST GO AROUND... IN VERNAZZA
Just go around…each village has great churches, testimonials of the typical architecture and fine arts style of the ancient Genoa Republic of the 1200, with the wide use of walls in striped black and white stones, gothic arches and decorations, Madonne and angels painted in the plastic barocco clothes, and ex-voto from survived sailors who came back home from the most stormy and far Oceans.
In Vernazza the rest of its sighting fortress tower, the fortified village of Porto Venere with its massive castle overlooking Saint Peters Church, the islands of Palmaria and Tino, and the open sea from where the pirates used to arrive from the not far Corse island, the castle in Riomaggiore. Different spots but great as well, the beach of Fegina in Monterosso, a boat tour and a dive in the blue sea, sea snorkeling in the Cinque Terre sea park.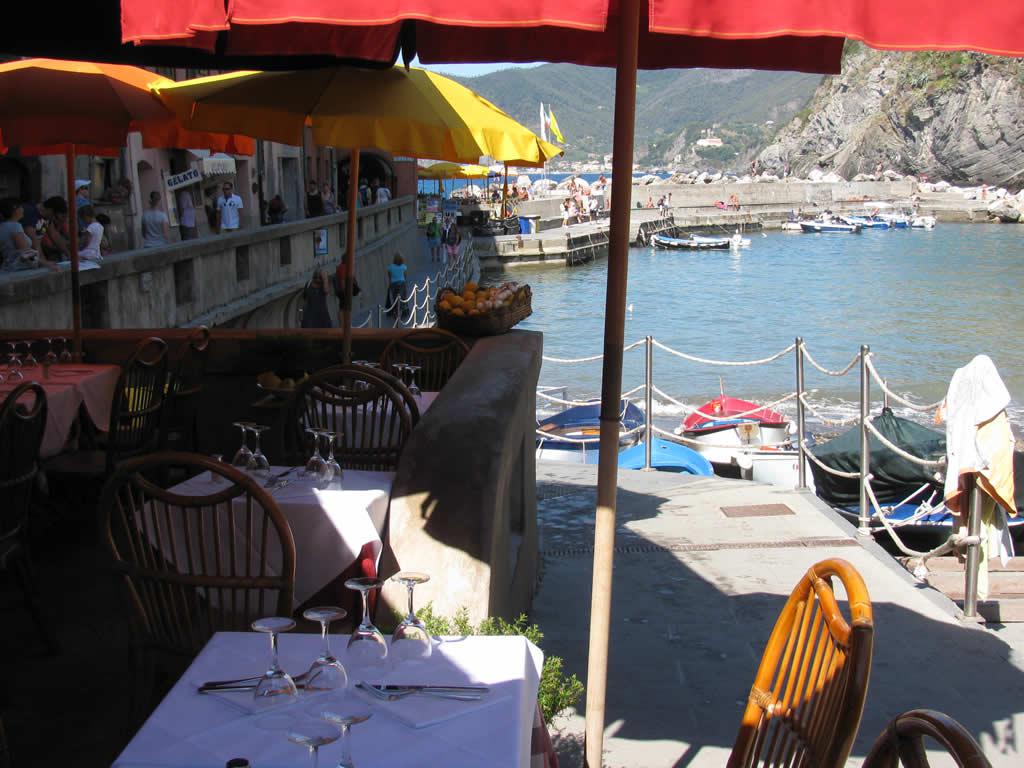 Then the bakeries and groceries where to buy focaccia the local flat bread with olive oil and seasoned with olives, or onions, or tomatoes; nice cafés, from breakfast to happy hours, with the cold local white wine or the Aperol Spritz, the Venetian most famous aperitif; restaurants with local menus like pasta al pesto – the fresh basil, cheese and olive oil sauce made since ever in this area, where the legend says that Columbus crew prepared it on board of the three caravels when sailing toward the discovery of Americas – or the muscoli alla marinara , the local sea food mussels opened in a pan with garlic, parsley and white wine, fresh anchovies from Monterosso in so many different ways; pizzas, fresh fishes that the fishermen takes to the harbor in the morning back from the open sea, where in the night the lights of the boats glimpse on the horizon. At last, a little glass of cold sciacchettrà, the so famous sweet wine from the wine yards, made with sunny grain grapes. Nice shops are all around with local food products where olive oil is "king" and art crafts. What else?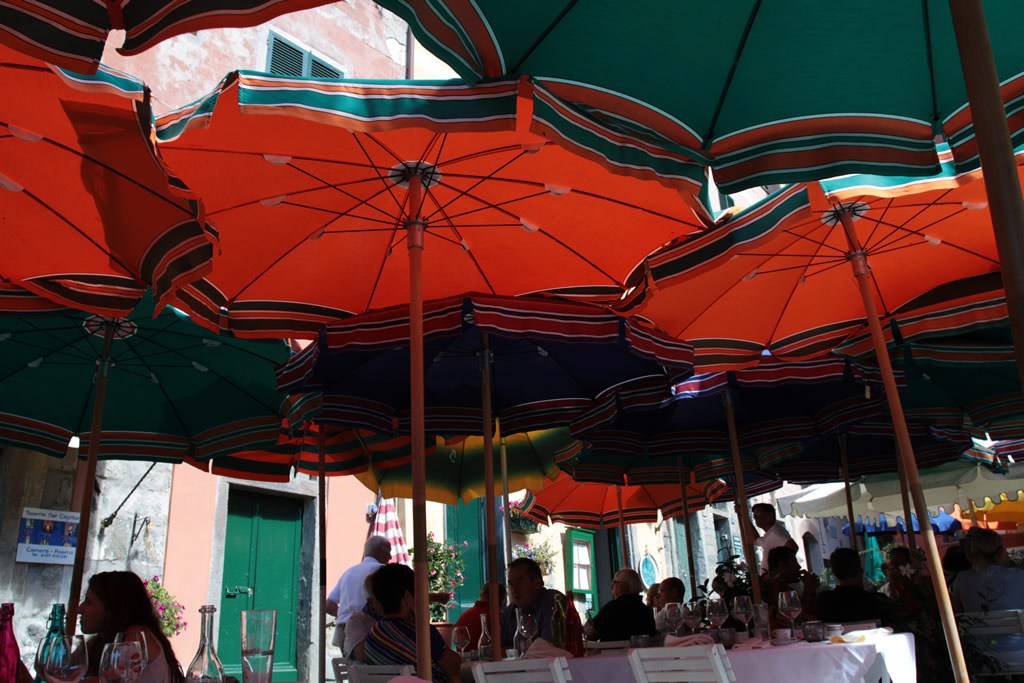 Fuori Rotta – Wine bar & Breakfast
La Grotta – Restaurant :
phone +39 0187 920187
Rio Bistrot – Restaurant (high quality):
phone +39 0187 920616
Dau Cila – Restaurant:
phone  +39 0187 760032
Maité Osteria – Wine & Food – Big Breakfast:
phone +39 345 7098972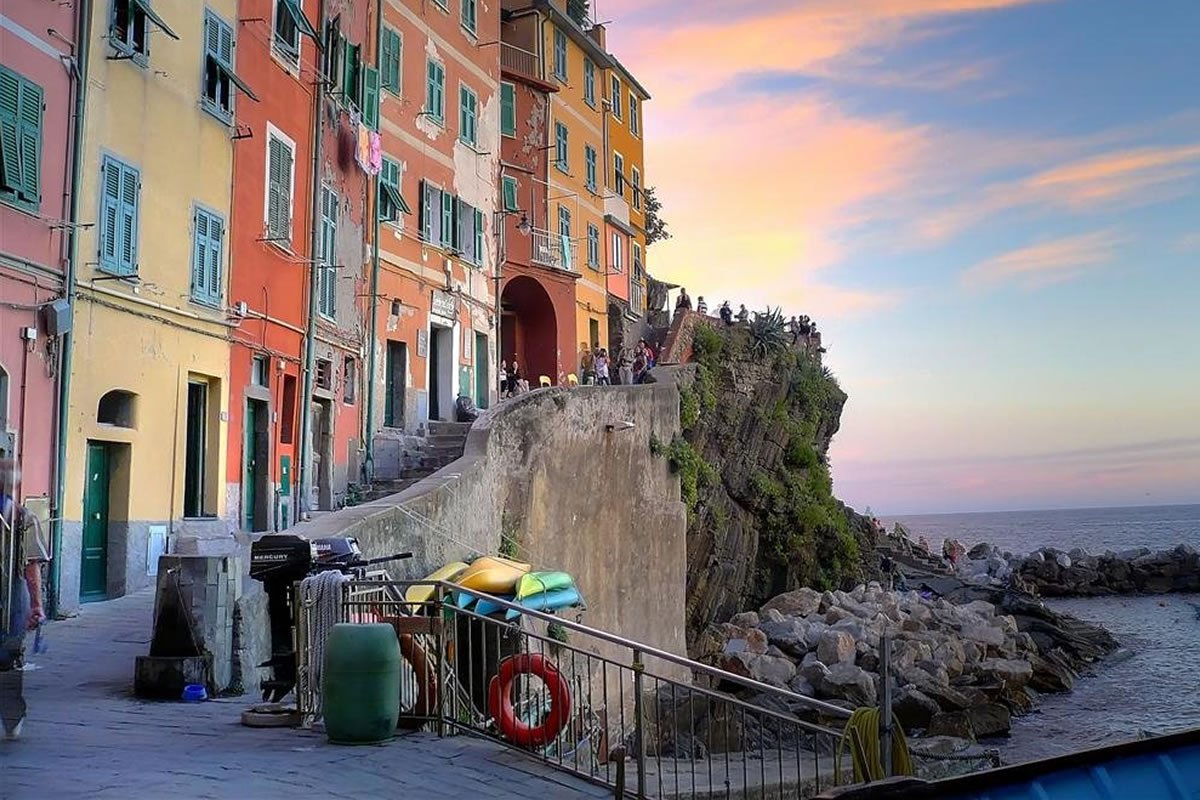 Nessun Dorma – Aperitifs & View!:
(not cheap)
BILLY – Restaurant:
phone +39 0187 920628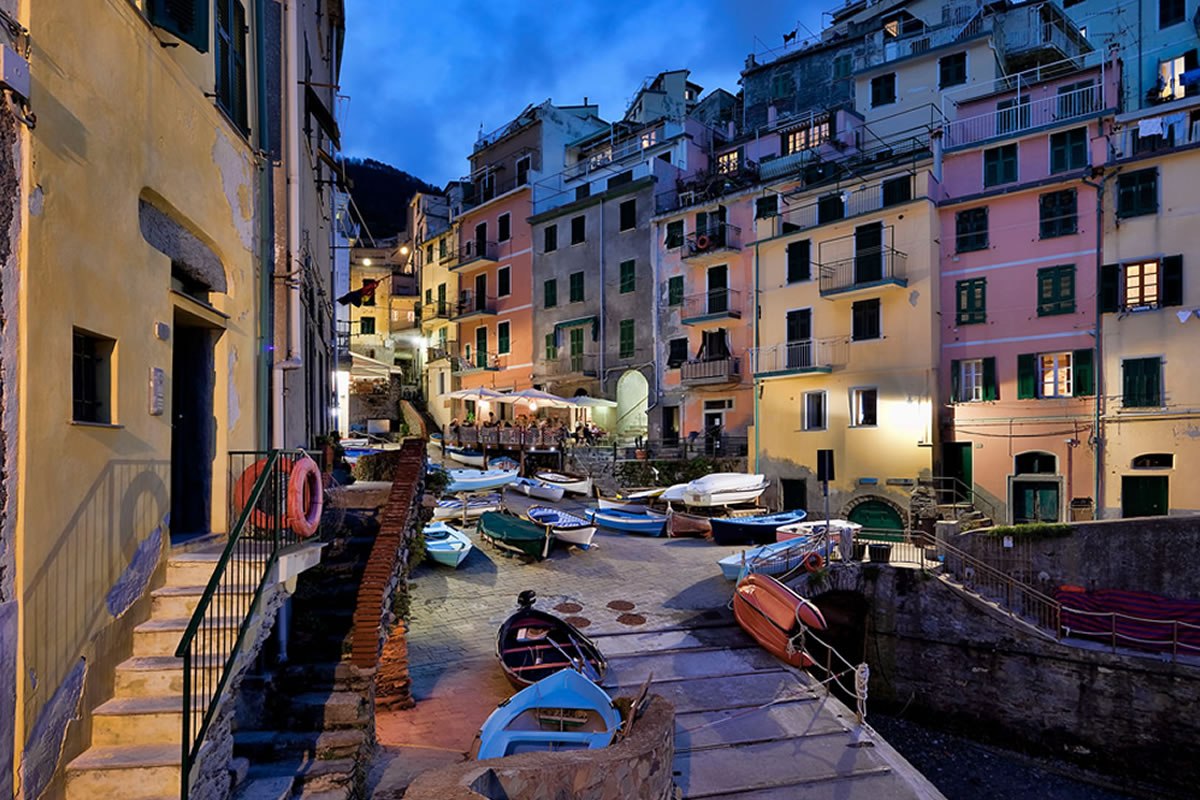 Terza Terra – Km 0 Aperitif:
(local products only)
La Lanterna – Restaurant (high quality):
phone +39 0187 812291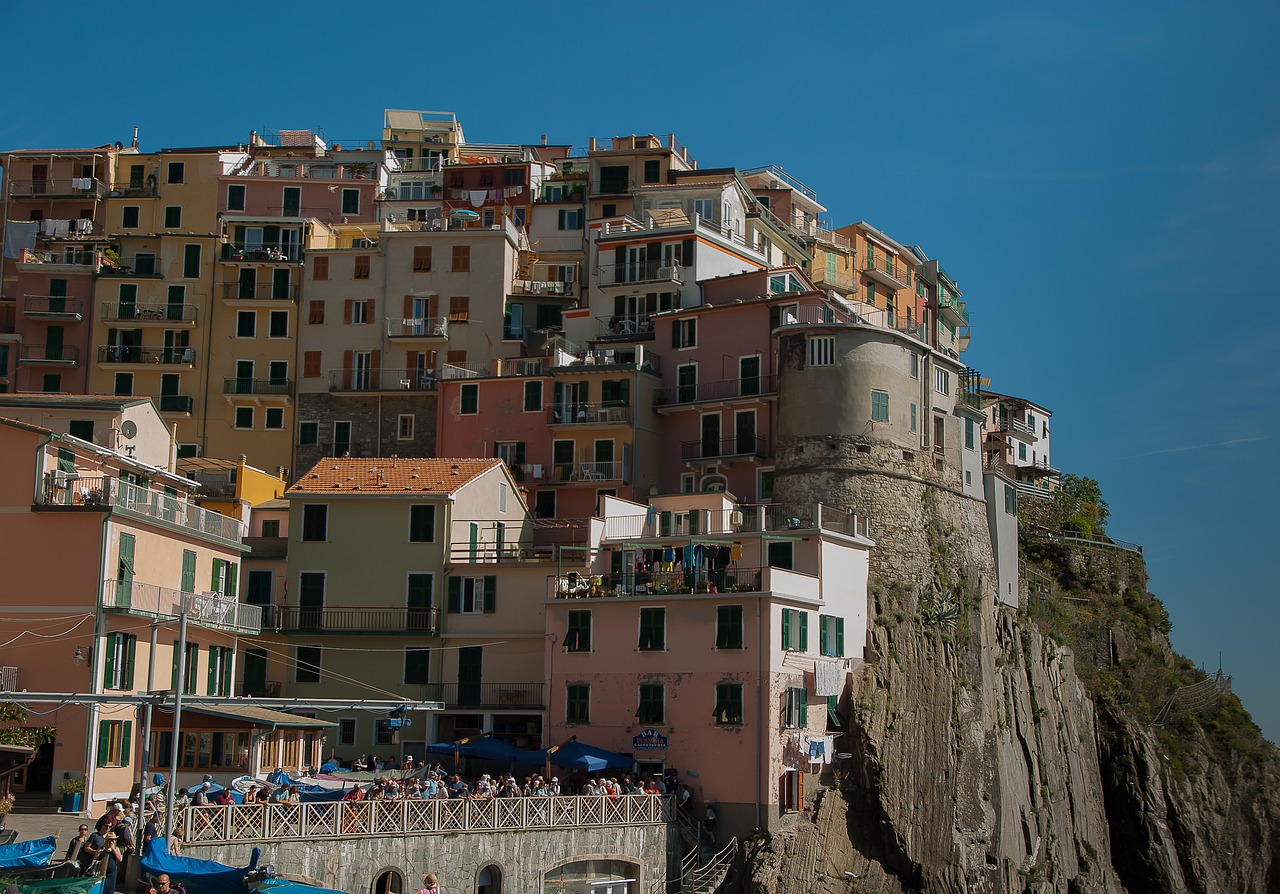 Gelateria Vernazza:
Lavish icecreams!!!
Gambero Rosso – Restaurant on the marina:
phone +39 0187 812265
Belforte :
phone +39 0187 812222. Ask for a table on the terrace.
Al Castello:
phone +39 0187 812296. Brieftaking view.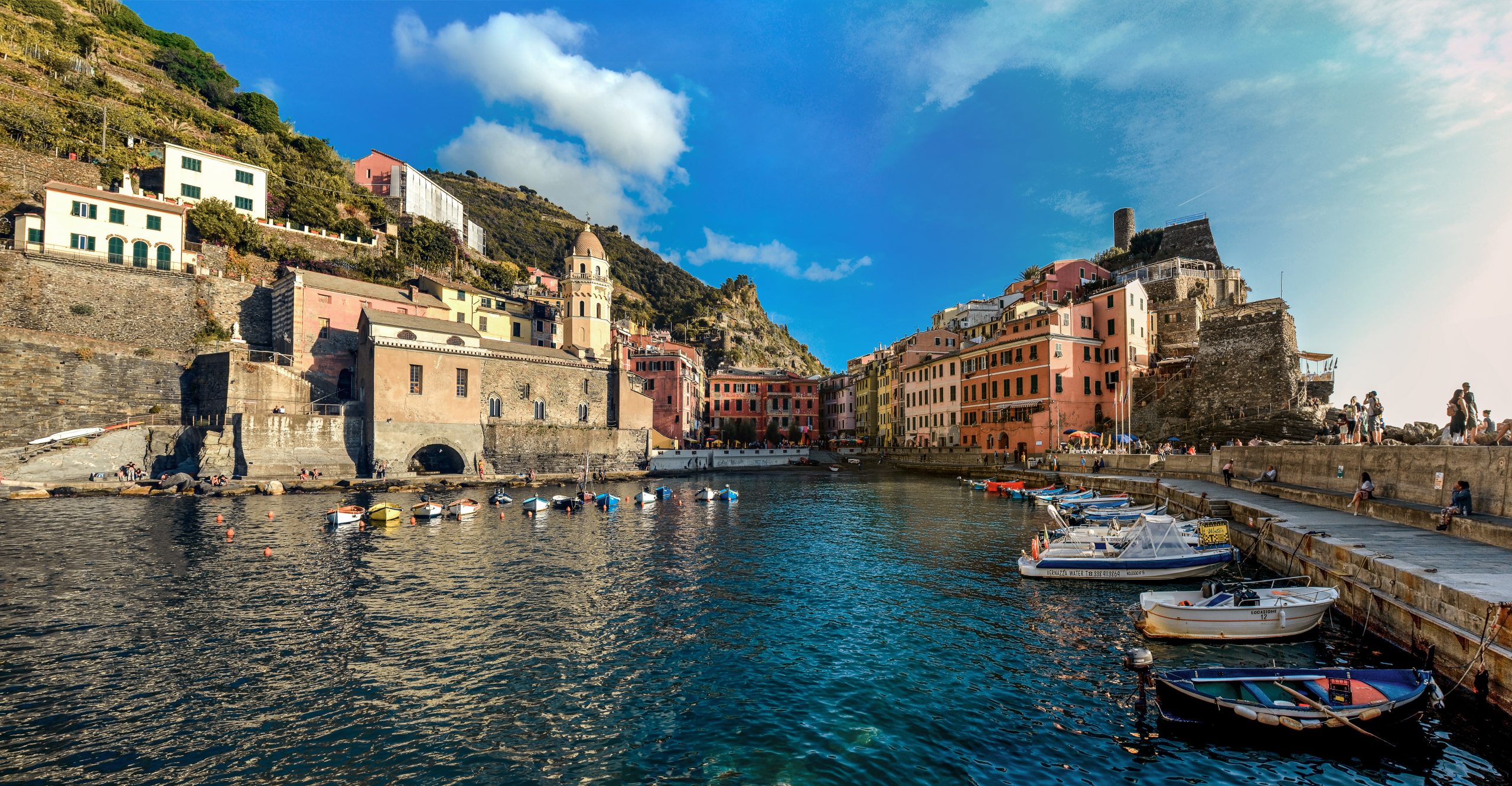 L'ancora della Tortuga – Restaurant & view!:
phone +39 0187 800065
Ciak – Restaurant & winery:
phone +39 0187 817315
Miky – Restaurant:
phone +39 0187 817608 (not cheap)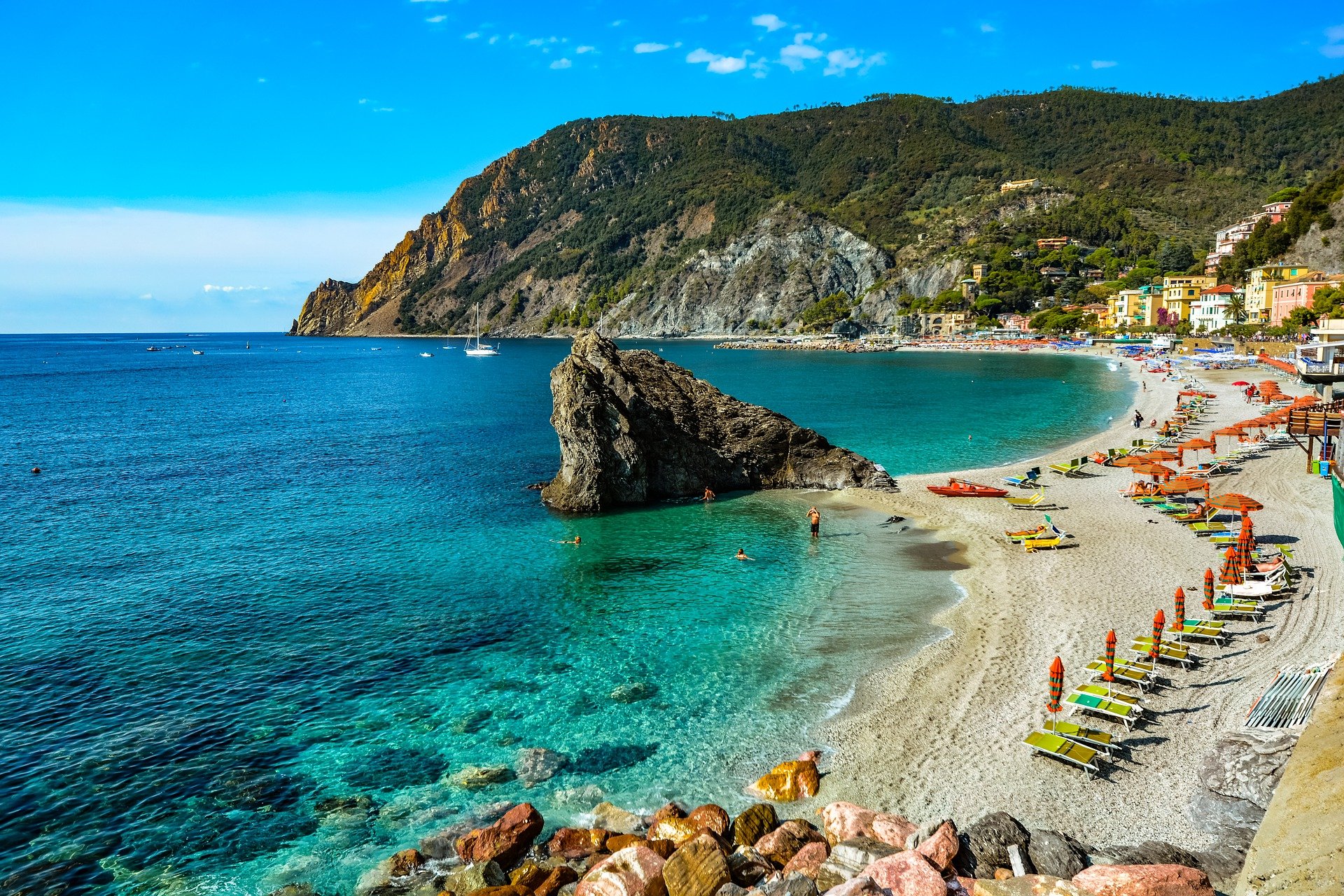 Doria:
Aperitif and view on the marina.
La Marina da Antonio – Restaurant:
phone +39 0187 790686
Belforte :
phone +39 0187 812222. Ask for a table on the terrace.
Iseo – Restaurant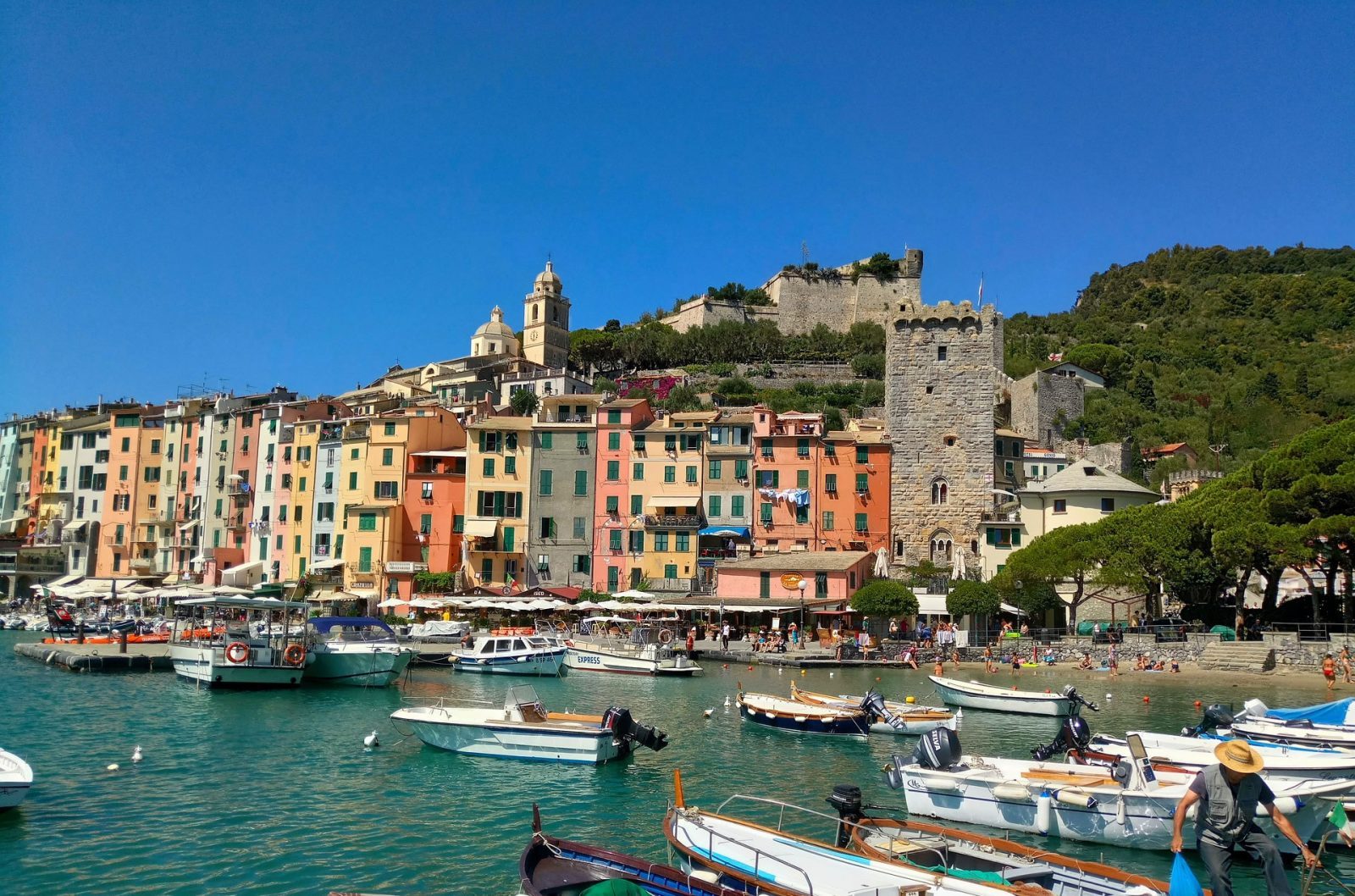 I Gabbiani – Organised beach & restaurant:
phone +39 0187 792710
Locanda Lorena – Restaurant & winery:
phone +39 0187 792370